blue orange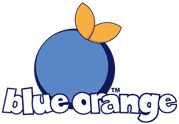 Blue Orange Games was founded in 1999 by Thierry Denoual in San Francisco, California. As a company, we are committed to helping family and friends create timeless memories around great games.

At Blue Orange Games, we have been publishing and promoting award-winning games for over 18 years.

Blue Orange Games has earned a reputation for creating award-winning products with strong play values. Our games are now born from many sources, but we always develop, design, and promote them in-house. We want our games to be enjoyed by families for years to come, so every Blue Orange game must be easy to learn, fun to play, and engaging for a wide range of ages.