Cranio Creations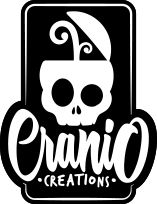 Founded back in 2009 by a group of young, skilled and enthusiastic gamers and artists, Cranio Creations quickly evolved in one of the most well-known board game publishers in Italy.

We offer games suitable for every occasion or gaming group, focusing our production on ingenious and innovative mechanics along with a gorgeous graphical design.

Most of our games are entirely designed and developed by our creative team, and distribuited around the world thank to the collaboration with our international partners.